AARON LET'S ROCK!
Now we are really rocking it!
With the new AARON "LET'S ROCK!" high end stereo integrated amplifier.
The AARON LET'S ROCK! is available in the following finishes:
• AARON LET'S ROCK! catacomb style
• AARON LET'S ROCK! silver machine design

(The picture above shows the AARON LET'S ROCK! in the fabolous "catacomb style", the video down below in the stunning "silver machine design".)


Click here to download the video in high definition [289 MB].
Powerful, dynamic, rocking - suited and always ready for the reproduction of big concerts and great rock events in your own living room. And, just that is the way it looks: rocking!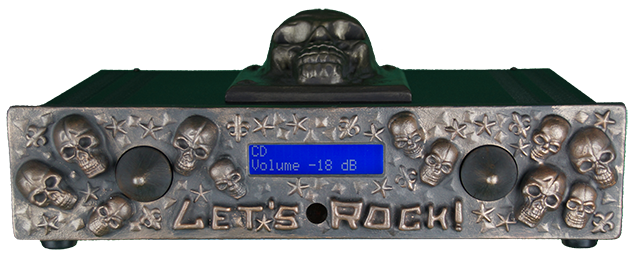 A high end stereo integrated amplifier for you, rockmusic-fans and all concert enthusiasts.
(AARON LET'S ROCK! technical specifications)
The idea and the artistic responsibility for this gorgeous, stunning and unique design of AARON "LET'S ROCK!" had Marita Höhne. Marita created a marvellous design, which is seemingly unique in the high end audio history.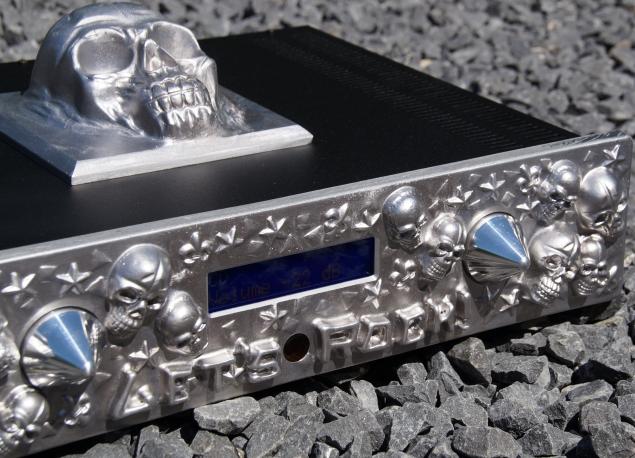 The front panel as well as the top panel is cast by hand in one piece of aluminium. Decorated by a composition of elements of the Rock Music: skulls, stars and fleur-de-lis.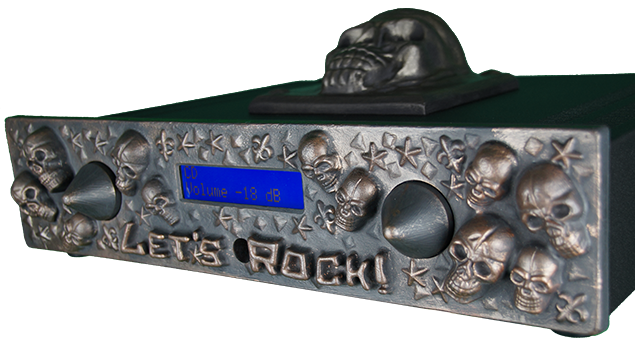 Wild, impressive, great - as the rock music itself.
Like the timeless masterpieces of our rock heroes, each of our AARON "LET'S ROCK!" High End Integrated Amplifier is unique. A single piece that is crafted by master hand, which is truly unique through individual metalworking.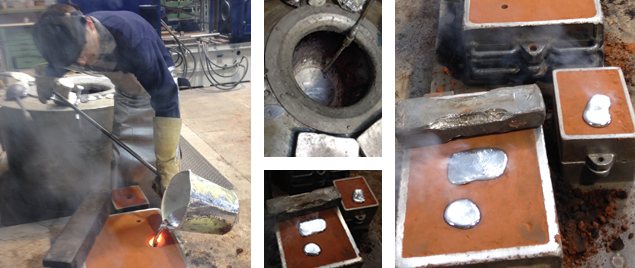 Born of fire and flame, cast into shape for eternity.
Long live Rock 'n' Roll!
Power and control for large concerts and rock events that is what the rocker heart desires and what the new AARON "LET'S ROCK!" will provide for you and its future owners.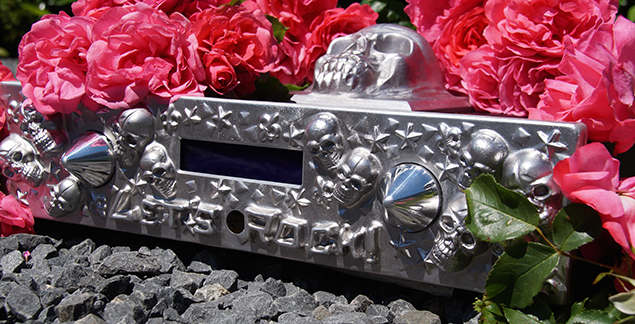 The implemented technique, which was appraised by many international professional publications, is based of the AARON No.1a. It was our development goal to even beat the superior sound qualities of our "classic" with the new AARON "LET'S ROCK!". We are proud to say that we have successfully achieved this goal for you.
We developed a completely new preamplifier section for the AARON "LET'S ROCK!". The discrete setup with high quality, selected and matched components ensure a variety of tonal detail and best possible dynamic performance. Even if it is getting really, really loud.
The "LET'S ROCK!" is build in a complex modular structure. With two mono power amplifiers, a separate motherboard and controller he is loved by technology enthusiasts as well as rock music fans.
More power, more rock 'n' roll, more goose bumps and even more fun!
The AARON "LET'S ROCK!" ensures the right concert feeling in your living room.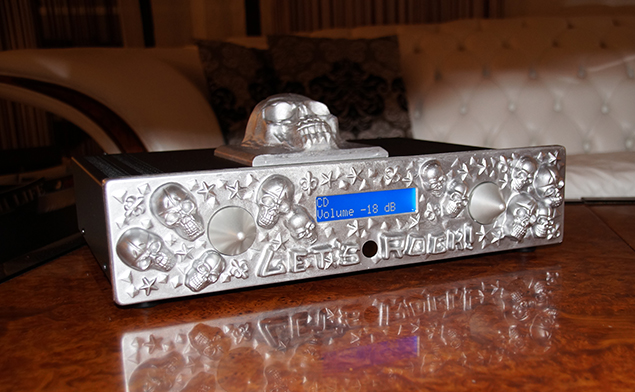 Raise the rock fist, shake your head and drink. Long live the rock evening at home.
AARON LET'S ROCK!
Let it rock - at your home!
Buy now and here, rock out and have fun – be welcome in the circle of enthusiastic AARON owners.
For more information as well as technical details about the "LET'S ROCK!" and also about our in-house "High End Financing Service" you are welcome to contact us at any time.
The technical specifications for the LET'S ROCK! can be downloaded from here.