AARON XX Anniversary Limited Edition
Thanks, thanks, thanks!
This high-end amplifier is dedicated to you, our friends and fans who have always encouraged us in our work and have supported us for well over 20 years through many letters, kind words and above all through recommendations.
The XX, also called "Double X", whose name comes from the number 20 in Roman numerals and recalls the year 1989, the year of the AARON launch party, is designed as an amplifier with the very best price-sound ratio. Like all of our amplifiers, the XX is also lovingly manufactured by hand. Of course, here in Europe.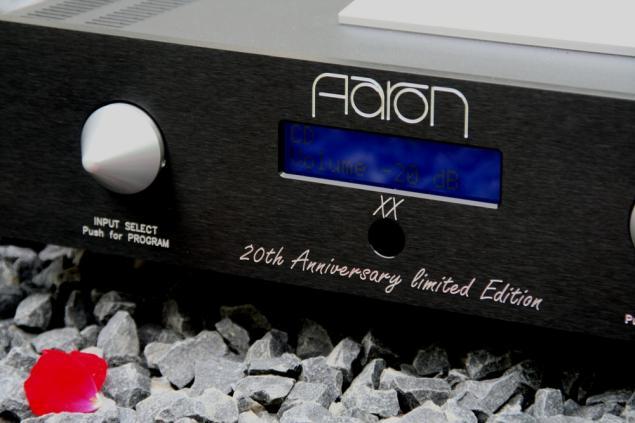 From the outer face, it is naturally strongly based on the Number 1 of high-end amplifiers, our No.1.a. The 10 mm strong aluminium front flap and the typical AARON cone already signal the value of this amplifier on the outside. But the internal values of the "Double X" equally impress. A generous power supply provides it with more than enough power which is benefited from the music. The latest generation bipolar high-speed ring-emitter power transistors, which are arranged on a fitted stereo power module with selected components, is no sweat to enjoy. Generously sized heat sinks are ensure that the XX dominates everything from the "ff" – in this case you can also understand the "ff" as a synonym for fortissimo passages of impressive musical performances. It will amaze you. Everyday. And again and again, as you enjoy your favorite music with the "Double X".
You can connect 6 stereo devices with high-level outputs, such as CD players, tuners, et cetera, and a recording device. The XX even has a preamp output that allows you to use another stereo amp for bi-amping your speakers, if they are designed for this mode. Our sales representatives will also happily inform you on this subject, and of course demonstrate the capabilities of this amplifier for you with great pleasure. On your speakers, and also very gladly with you at home.
For more information on the "Double X" and also on the subject of our "High-End Financing Service", you can contact us at any time. The AARON remote control is available as an option for the XX and you can also reorder it anytime as an accessory.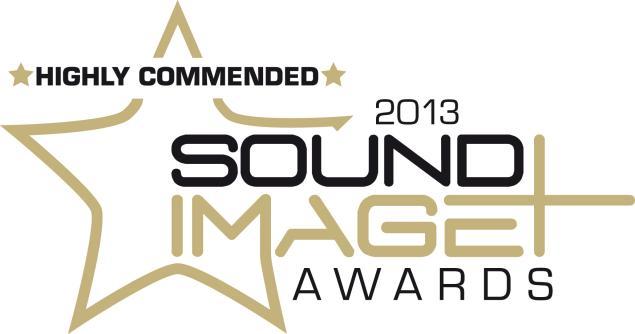 From EUR 2.990,- you can be the proud owner of a "Double X" high-end amplifier. Our current AARON price list is available for you to download as a PDF file. If you are interested in technology, you can also request the data sheet as a PDF file.
Until next time – in the circles of AARON friends and fans.
As always, happy listening!